An Interview With Bobby Jameson And Jim Cantale!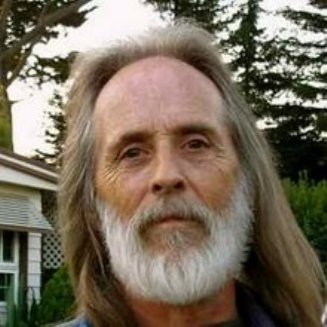 The music business is a cruel and shallow money trench; a long, plastic hallway where thieves and pimps run free and good men die like dogs.
There's also a negative side.
-
Hunter S. Thompson
-
_____________________________________________________________________
I first met
Bobby Jameson
in the summer of 1964. My room mate at the time,
Terry Knight
, who was a DJ at
CKLW
in Windsor, Ontario invited me to a show on an island off the coast of Canada. There were several major acts as well as Bobby Jameson who was riding his ascending star with his hit, "I'm So Lonely."
When Terry introduced me to Bobby we talked briefly and I found him to be a charming and intelligent young man without an ounce of guile. In essence, he wasn't one of the jive talkers with whom I was used to meeting in the record business. I watched him perform and told Terry I thought he (Bobby) was headed straight for stardom.
The second time I ran into Bobby was in the offices of
GRT Records
and to be honest, I didn't recognize him as the same, gentle young man I had met six years earlier. To put it mildly, he was angry. I was angry too as GRT owed both of us a considerable amount and didn't want to pay.
He was stand-offish at first but soon we became reacquainted and I then heard the horror stories that had happened to him since we had last seen each other. Since many of the same instances had happened to me during that time, I believed every word. However, I was much more fortunate than he. I had one record company pay me accurately....
Impact Records
of Detroit, Michigan whose owner,
Harry Balk
, is one of the most gifted and honorable men I ever had the pleasure of doing business with in the music industry.
Bobby Jameson is also one of the most brutally honest people I have had the good fortune to confront. The world would be a better place if everyone adhered to such a straightforward approach. Many people in the record business do not agree with such honesty. They just can't play the game that way.
Bobby was with me as I mixed the first
Rastus
LP at
Sound City Studios
in Van Nuys. When I offered him the opportunity to go to Ohio and work with Rastus writing songs, he jumped at the opportunity.
This is how Bobby Jameson came into our fold....the Rastus group.... and the stories that stem from this association are many. Here....directly from Bobby Jameson's lips, are true stories of the music business and some inside stories about Rastus....one of the best bands you
never
heard.
This audio clip is approximately fifty-two minutes long. It has not been altered or edited and there is some explicit language. It was recorded at Bobby's home in San Luis Obispo on August 9th in the afternoon. The speakers are myself, Bobby Jameson and
Jim Cantale
.
John Rhys/BluePower.com
Click here to

listen to

....An Interview With Bobby Jameson And Jim Cantale!
Click here to

go to

Bobby Jameson's blog.
Click here to

go to

Bobby Jameson's My Space page.
Click here to

go to

Bobby Jameson's YouTube page.
Click here to

go to

Jim Cantale's web site.